Sign Up For Great Deals on Amazing Sports Equipment!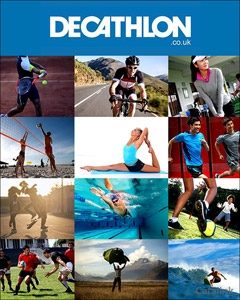 Do you love being active and getting out and about in the fresh air? Do you struggle to find all the sportswear and sports equipment you need all under one roof? Decathlon will help you solve that problem. They are an enormous sports retailer that will cater for your every need – whether it's a pair of skis, swimwear for the summer, or thermal gear for jogging in the winter.
Why subscribe to Decathlon?
Decathlon has everyone covered when it comes to both sportswear and sports equipment. You can find the best brands at super competitive prices, all on one site, to make your search much easier!
Join Decathlon for a tailored newsletter that will give you the best prices and helpful information on everything you need for your favourite sport, whether it's unmissable deals, new products or the latest trends. No more trawling through page after page of dance wear just to find cricket gear!
Join the mailing list to this brilliant sports store, and start getting your personalised newsletter for the best deals on quality gear for your favourite sport. And with Christmas coming closer, there is no better time than now to Sign Up for unmissable exclusive deals! Request your newsletter today!