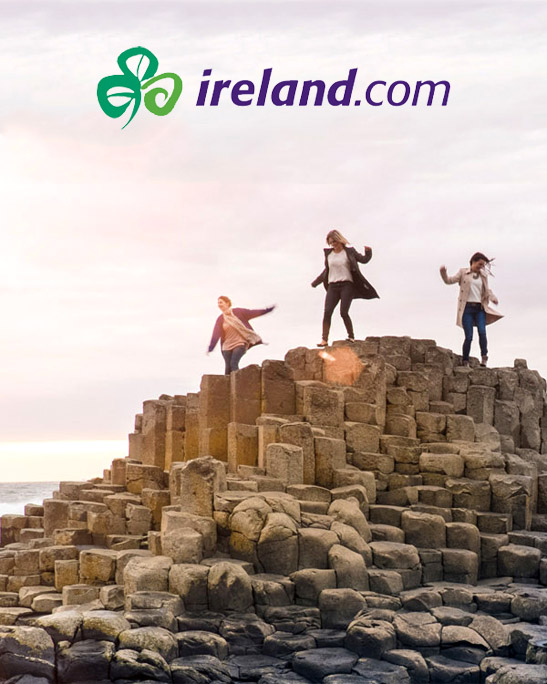 Make the most of your trip to Ireland with exclusive discounts and deals from Tourism Ireland
Before planning a trip to Ireland, make sure you sign up for the eNewsletter from Tourism Ireland. It's full of essential information from across the Emerald Isle, providing top-tips and exclusive discounts on events and activities. It's full of unusual places to visit as well as the popular tourist sights. It not only shows the best places to go, but the best time of year to visit, and includes a handy traveller check-list so you can tailor your perfect holiday or short break.
There's special discounts on accommodation, which includes self-catering, bed and breakfast, hotels, caravans, camping, as well as historic houses. Exclusive travel deals and advice on flights, ferries, coach tours and car rentals mean you can plan your holiday stress-free. From kayaking in Kerry, to exploring the Burren by bicycle, there are endless ideas in the eNewsletter to keep all the family entertained. For the more adventurous among you why not try activities such as mountain biking, horse riding, walking and coasteering!
The newsletter understands that surfing's not for everyone. It recommends cookery schools – even knitting trips around Southern Ireland. They offer picnic and poetry breaks in County Sligo, where W.B. Yeats is said to have got most of his inspiration from.
The eNewsletter provides information on many unusual trips, including royal burial grounds, castles, prehistoric tombs from the stone-age, even ghost bus tours in Dublin! As well as discounts on walking tours, you can even travel by pony and trap. Game of Throne fans can get special discounts, pick up a camper van and drive around Northern Ireland exploring the area the TV-series was filmed in.
The eNewsletter is a must for anybody interested in tracing their Irish roots. Their visitor centre is full of helpful information and guidance to put you on the right path.
Sign Up to your Tourism Ireland eNewsletter and enjoy Ireland for less!