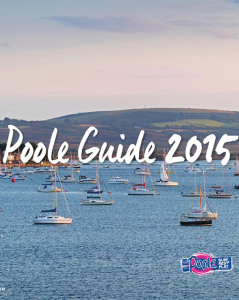 Did you know we had our very own personal Caribbean? In Poole…
Britain's holiday harbour, perfect for summer holidays, breaks on the beach and family adventures – particularly ones where you take out to sea.
Take a ferry and island hop between sunny islands and golden sands, enjoy a secluded country retreat by the coast or frolic with the kids at Poole's many attractions.
The 2015 Poole visitor guide lists local accommodation and day trip ideas to help get you planning your summer holiday or spring break.
So get ahead of the crowd and visit our answer to the Caribbean in this famous harbour and peninsula. Order the 2015 Poole holiday brochure here.