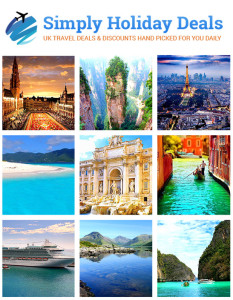 If you're wishing you were somewhere else, Simply Holiday Deals will guarantee to give you something to look forward to.
Whether a festive family holiday, a romantic break for two or a weekend away in Paris, their endless offers make getting away spontaneous, rewarding and cheap – meaning you can always take some magical time for yourself no matter what.
Give yourself the holiday you so desperately need at the price you so desperately want.
Sign up to their unbelievable offers and packages here