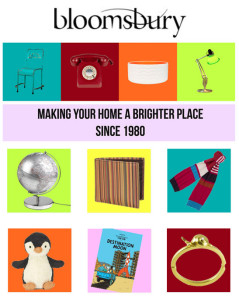 Are you a little bit quirky?
Then this is where to find gorgeous vintage/retro stuff for your home that matches your inner style!
Bold designs, bright colours and old-school looks, Bloomsbury give you a world of choice when it comes to choosing something different.
With clothes, appliances, books and decorations, you can kit out your house the way you've always dreamt you would.
Never miss out on a new collection and make sure you get the latest discount codes with their eNewsletter. Sign up here.