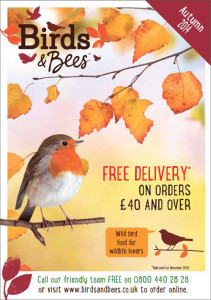 Do you love the Birds and Bees?
Not that kind mind…if you want your outdoor space to twitter, tweet and sing like a Snow White song, the Birds and Bees catalogue will do the job.
With a huge range of bird feed, seeds, houses and feeders, you'll be attracting and looking after whatever kind of birds you love the most the easy way.
Don't miss quality produce and unbeatable prices on products that will transform your garden into a bird-lovers' paradise.
So go ahead, order your free catalogue here.