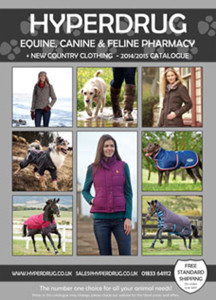 This catalogue will keep your animals happy and safe
This huge collection of licensed medicines, prescriptions and extras will keep the animals you love healthy at all times.
With preventative medicines for small animals to horses, you can keep your pets and livestock fighting fit wherever they are and whatever they do.
And with a quality range of extras, supplies and treats, you can keep them spoiled as well as looked after.
Protect the animals you love and be prepared for whatever nature throws at them. Order your free Hyperdrug catalogue now.