Cultural Tours, Led By the Experts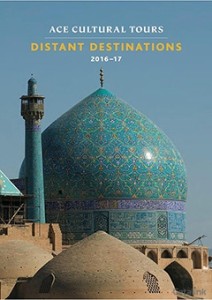 If you are in the market for a getaway to the further reaches of the world and want to experience the vibrant cultures there, then you should consider Distant Destinations. Part of Ace Cultural Tours, they are a respected name in world travel and exotic destination holidays. They have a whole host of options to appeal to the individual wanting to get away for some relaxation and history.
Ace Cultural Tours is one of Britain's top travel companies and has been in business with over 55 years of experience in cultural tours. Request their brochure today, and see the wealth of exciting destinations they have on offer. If you are looking for a meaningful and rich cultural experience that will not only let you learn about the country you're visiting, but also to live the culture there, then a tour with Distant Destinations is an absolutely unmissable.
Distant Destinations offers travel and tours to Europe, Asia, and the Middle East, with even more exciting locations to be added for 2017.
Each guided tour is assigned a highly knowledgeable and friendly representative that will give you all of the information you will want to know about the area and its culture. Not only will you see all of the major historic sites in your destinations, but you will also get tours of a few, easily overlooked hidden gems in each country.
Whatever your dream destinations may be, if you are interested in world travel Distant Destinations will have a holiday package to suit your interest and individual needs. Request your brochure today!