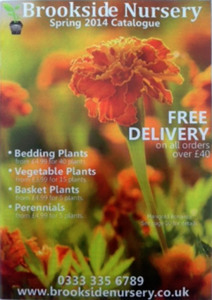 Grow the plants you love with minimum fuss
This catalogue will ensure you enjoy the perfect garden all year round.
Brookside Nursery lets you choose whatever bedding, vegetable and perennial plants and flowers suit you best. Quality seeds, growth and delivery ensures they get off to the best start there is.
And with lots of handy tips, equipment and essential extras, the catalogue will have you becoming a horticultural king or queen whatever your expertise.
Enjoy the outdoor space of your dreams with Brookside Nursery. Order the catalogue here.