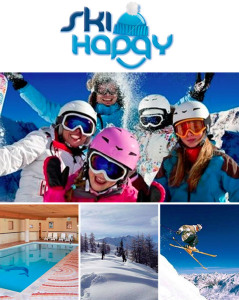 Find the perfect ski resort at the ideal price
Ski Happy specialise in unforgettable skiing holidays to a snow-capped selection of resorts. Catering for every budget there is, they'll guarantee to whisk you away to the winter resort of your dreams.
Whether a pro, a beginner, on your own or with the kids, this eNewsletter gives you the tools, tips and offers you need to ensure this winter brings you the best skiing holiday you'll ever have.
Don't wait for the snow to melt, sign up to their eNewsletter now to make the most of it!