The Exclusive Collection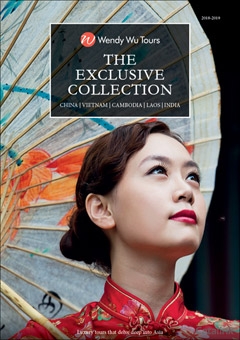 Meticulously designed with the more discerning traveller in mind. Wendy Wu Tours' Exclusive Collection features distinctive 5* experiences that will bring your group tour to life, making it that extra bit special. Request the Brochure today.
Whether it's China, Vietnam, Cambodia, India or Sri Lanka, that you wish to explore, these carefully crafted tours will provide you with first-class service. Enjoy authentic experiences and some of the best accommodation available. And with groups no bigger than 18, your expert tour guide will.
Our luxury journeys through Asia feature distinctive and exclusive experiences which bring the region to life.
What to expect on an Exclusive Collection tour:
Sip champagne on the Great Wall of China
Gain a first-hand account of current excavation projects at the ancient Terracotta Warriors
Enjoy a hands-on cooking class in Vietnam
Savour a cocktail on an exclusive rooftop bar over Shanghai's famous Huangpu River
Start your adventure and order your Wendy Wu Tours Exclusive Collection Brochure today.