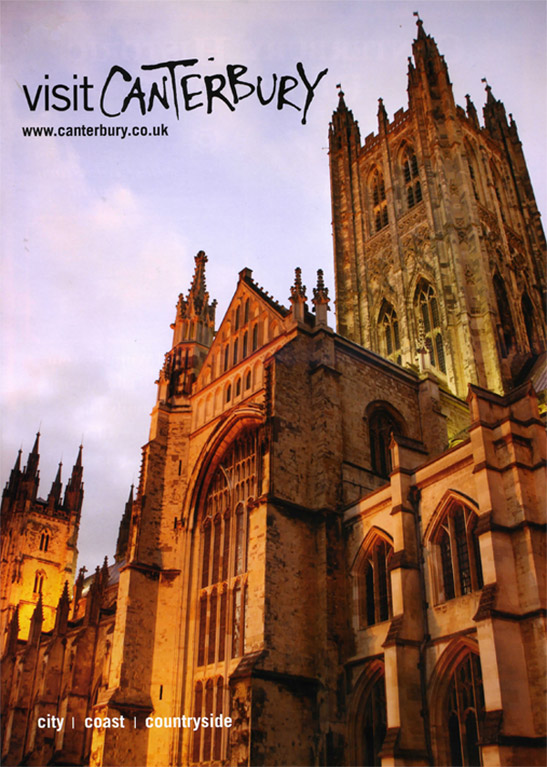 With such a rich history and so many attractive features, it is no wonder that Canterbury attracts so many tourists. If you are planning a break in Canterbury or the surrounding area, you will find plenty of things to keep you entertained during your stay and a Visit Canterbury visitor guide can help you to plan this.
History and Architecture
Enjoying the history and architecture of this city are two of the predominant reasons why people choose to visit Canterbury. One of the most famous attractions in the city is Canterbury Cathedral and your trip is not complete until you have admired this stunning feature of Canterbury. Other great places to visit include Canterbury Norman Castle and St. Martin'sChurch.
Enjoy the Coast
The district of Canterbury includes both Whitstable and Herne Bay. These fabulous coastal locations are great places to visit to enjoy the stunning views and explore the surrounding countryside. More active visitors may want to experience the thrills of the watersports you can try during your stay.
Eating Out
For many people, dining out is an important element of their holiday. The diverse range of venues in Canterbury means that there is something for everyone. Whether you want to enjoy an informal lunch or you are hoping to enjoy a delicious fine dining experience, you will find something suitable to meet your needs. While you are in the area, you should definitely visit some of the restaurants that serve fresh, locally caught fish and seafood as this is a speciality in Canterbury.
Spending Time Outdoors
There are also plenty of activities that allow you to spend time outdoors. Just some of these include enjoying a round of golf, a visit to Stodmarsh National Nature Reserve, a visit to Larkey Valley Wood or a romantic river tour. If you want to take in the air while exploring the city, cycling is a great way to get around and see the sights.
Organising Your Visit to Canterbury
To make sure you make the most of your stay in this amazing city and the surrounding district, it can help to plan your activities in advance. By doing this, you can make sure your holiday is a memorable experience filled with activities you enjoy. The simplest way to plan your time in Canterbury is to order a Visit Canterbury brochure.
Canterbury is an amazing city where will you find lots of interesting activities to enjoy, both in the city and in the wider surrounding area. Using a Canterbury visitor guide can help you to discover everything the area has to offer and to make sure you do not miss anything during your time there.
Request your Visit Canterbury Guide and start planning your visit now!