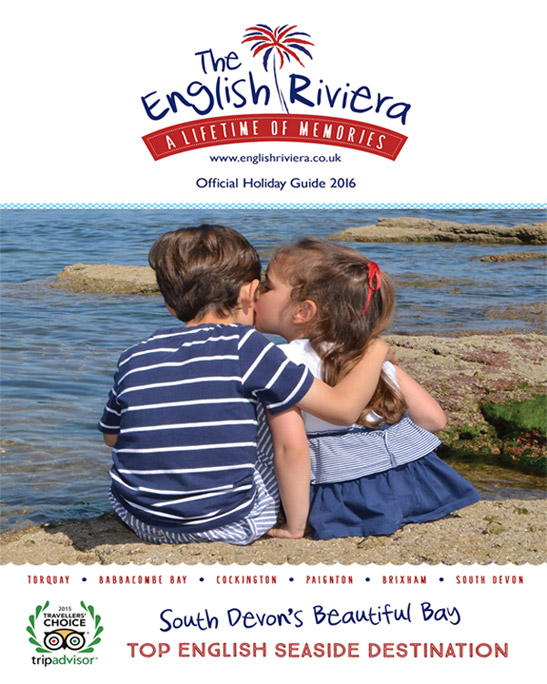 THE ENGLISH RIVIERA – TORQUAY, BABBACOMBE BAY, PAIGNTON, BRIXHAM
Although there are many stunning places to visit in the UK, the English Riviera can offer both beautiful surroundings and some great attractions. If you are planning a break in this area, you will find plenty of things to see and do and n English Riviera brochure can help you to plan this.
Where is the English Riviera
The English Riviera is located on the South Coast of England and encompasses some of the best coastal towns that England has to offer. These include Babbacombe, Torbay, Torquay, Brixham and Cockington. The attractions in these towns are responsible for much of the English Riviera tourism.
Things to Do During Your Stay
At least some of your time should be spent enjoying the coastal location, either on the beach, enjoying coastal walks or visiting some of the seaside amusements. However, there is plenty more to do during your stay. If you are on a family holiday, a trip to Babbacombe Model Village is a great activity. An alternative option is Splashdown, a water park that boasts exhilarating rides and slides. Anyone interested in history, architecture and culture will also find a great selection of interesting places to visit. Just some of these include the Golden Hind Museum Ship, Cockington Village and Country Park, Coleton Fishacre and Bygones in Torquay. If eating out and the nightlife are important to your trip, this area has some fabulous restaurants to suit all taste buds and the nightlife here is vibrant.
Planning Your Visit
It makes sense to plan your visit to the English Riviera in advance to make sure you make the most of your visit to this area. One of the simplest ways to plan your holiday itinerary is to order an English Riviera brochure that tells you all about the area and everything there is to do there. The English Riviera tourist guide can help you to decide which of the things to do and see appeals to you the most and when is the most appropriate time to visit these attractions. This means that you will not miss out on any of the things that will make your holiday special.
Whatever you enjoy doing in your holiday, the English Riviera has something to offer everyone. Using an English Riviera tourist guide will help you to plan a break away that includes a variety of activities to keep you and those you are on holiday with happy.
Request your English Riviera Brochure today and experience this extraordinary destination for yourself!