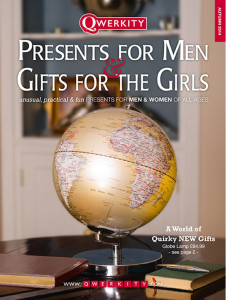 Every gift you could every need to find
If you never know what to buy that special someone on that special occasion, this catalogue is what you need…
Gifts for Girls and Presents for Men make present-buying fun, easy and affordable.
Their collection of quirky, practical and simply awesome gifts will satisfy even the most picky of people – so you won't have to worry about birthdays, Christmas, anniversaries or Mother's day ever again.
Check out a catalogue that will make you wish you could buy it all.
Order it here and have buying gifts and presents sorted forever.