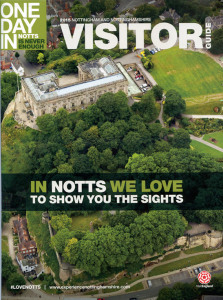 Adventures round every corner in beautiful Nottingham
Treat your kids to a fun family holiday or easy weekend away in Nottinghamshire.
The 2015 Nottingham holiday brochure will give you new ideas on how to spend time away with your loved ones. Whether a luxury hotel break, a guided Robin Hood tour or an indulgent country retreat, Nottinghamshire offers unique attractions perfect for quick UK getaways or Easter holiday day trips.
You can make the most of a city centre that is developing every day. Unique events and timeless attractions guarantee to fill your days with extras, indulgences and family fun.
Order the 2015 Experience Nottingham visitor guide for ideas on how to spend your next weekend away.