Delicious smoked fish and game – perfect Christmas & party food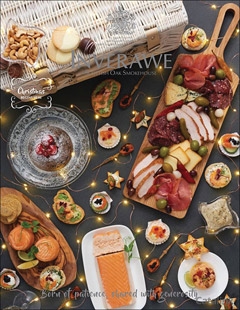 Inverawe are Scotland's smoked food specialists. Consistently producing the best smoked salmon you will ever taste. Their famed Inverawe smoked salmon and flavour–filled smoked fish are supplied direct to consumers and trade.
You can find the following items in their shop:
•Smoked Fish
•Smoked Game
•Terrines and Pates
•Gourmet cheeses
•Preserves and Chocolates
•Gifts and Hampers
Superlative quality Scottish salmon and other types of fish and game are oak–smoked. Giving a deep smooth flavour, succulent texture and lingering smoky taste. They can deliver direct to your door, or you can have a gift box delivered to your friends and family!
Order your catalogue today to see the full range of delectable foods, gifts and hampers on offer!