Children's toys, puzzles and activities!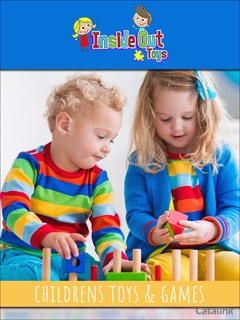 Inside Out Toys make playtime so much more fun for your little one. With a selection of baby and children's toys and puzzles, they can have hours of endless fun with them. Sign up to their newsletter today to stay up to date with great kids toys and games.
From baby & toddler toys, educational sets, arts & crafts and musical toys to games, puzzles, sports toys and pretend play. You can find something to suit everyone with Inside Out.
Discover tents, tunnels, doctor sets, remote control cars and much more when you sign up to their newsletter today.
Inside Out Toys are dedicated to bringing your children endless hours of fun! Their toys stimulate and help develop your child's skills. Treat your little one today and get them a gift they'll cherish forever.
With such a beautiful selection of wooden toys, find the perfect gift for a birthday or special event.
Sign up to the Inside Out Toys newsletter today to receive member only discounts, tips and advice from the toy and games experts!