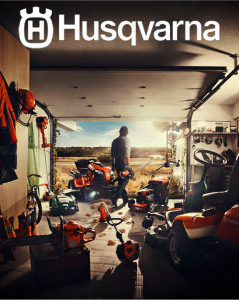 This is working outdoors like you've never known it
Husqvarna make gardening a breeze. Their massive range of quality, flexible and adaptable landscaping machines will guarantee to transform how you work outdoors.
Whether a professional gardener or a weekend enthusiast, this eNewsletter gives you offers on a range that's fit for any budget. Keep your garden in shape this winter with powerful chainsaws, awesome lawnmowers and machines you never knew existed.
Sign up to the Husqvarna eNewsletter to discover it all.