A Gentleman's Shaving Products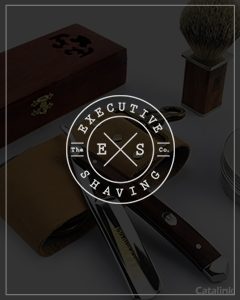 Among the many retailers selling men's grooming products, there is one site that stands out above all others – The Executive Shaving Company – purveyors of premium men's grooming products. Keep your edge keen for the latest discounts and promotions, and join their mailing list today!
With Christmas fast approaching, now is the perfect time to take advantage of special offers on products. From the best brands of luxury products and razors, this newsletter will keep you informed and ahead of the trend.
The products on offer will give you the best shave from start to finish. From Luxurious soaps, lathering creams, finely crafted razors, skin care and aftershaves, to give you the ultimate shaving experience. Their excellence is not limited to personal grooming. You can also find a selection of other stylish gifts as well. Pocket watches, travel bags and pens – The Executive Shaving Company reigns supreme for all classy gifts!
As a member of the mailing list, you can expect news on only the finest shaving and grooming products, exclusive discounts and helpful tips to help you look your best. Find something for everyone on your gift list with their gift guide, and treat them to a piece of luxury from The Executive Shaving Company!
Become a member of their mailing list today!