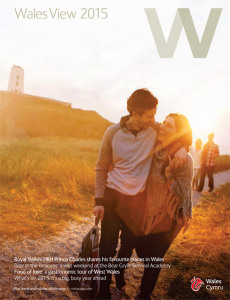 Break away from the routine and escape your everyday with this guide.
2015 is a year for exploring, for relaxing and for trying something new. The Wales View 2015 brochure brings a world of opportunity to life, showing you how to climb, sail, ride, golf, trek, picnic, canoe and feast your way through Wales.
Whether you plan to take the family, go it alone or treat someone special, here's a collection of inspiring ideas that'll have you forget your age, your worries and your limits.
Discover it now and order a guide that will define your holidays for the coming year.