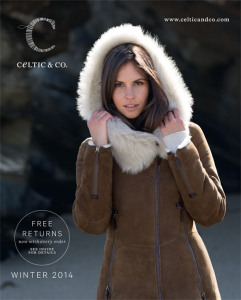 Keep cosy and warm with clothes you can depend on
Celtic & Co's warm, cosy, cashmere and cotton range will make you feel as though you're wrapped up in a duvet – without making you look silly.
Their sleek designs and stylish collection covers men, women and kids, so you can all enjoy wintry walks and snowball fights without getting the chills.
Get a head start over the weather and order your free, unmissable catalogue here to ensure you make the most of this winter.