2019 is Wales' 'Year of Discovery'. It's a theme that fits Llandudno and Conwy County like a glove. Uniquely, this area sums up all that's special about Wales in one neat package – its stunning coast and country, rich heritage and culture, immersive outdoor activities and indoor attractions, food, festivals and entertainment.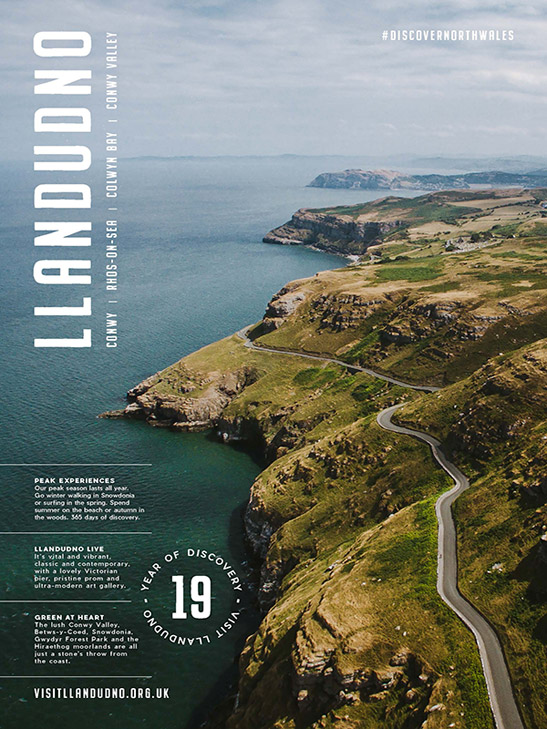 Start at the tip of Llandudno's retro pier and travel into the timeless hills and mountains of Snowdonia, and you'll come across everything from Punch and Judy to world-class contemporary art, one-of-a-kind outdoor experiences (inland surfing anyone?) to, robust castles, exciting new attractions to old favourites.
Eat at bistros and restaurants serving fresh, succulent local produce. Dip into a vibrant night-time entertainment scene at theatres, pubs and clubs – and don't miss our fabulous line-up of events.