Personalised Maths, English & Reading Tuition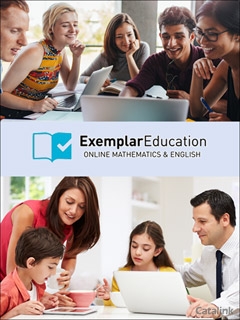 Exemplar Education offer the best home-based learning, to build your child's confidence in maths and English.
Book your FREE assessment today for a personalised learning experience!
No matter where your child is with their schoolwork, there's help on hand to allow them to catch up or get ahead.
Exemplar combines technology and the best teaching practices. Their Education programmes are current, relevant and personalised.
The programmes provide your children with:
•A personalised system, ready to assist your children anywhere
•Lesson tutorials to teach them HOW to do something, as often as they need them
•Lesson content 100% aligned to your children's classroom work and The National Curriculum
•Access to UK Qualified Teachers 6 days a week, 52 weeks a year
•An automated monitoring and reporting system. Letting you know how each of your children is doing
Exemplar Education is designed by teachers, used by schools and loved by students.
Book a FREE assessment to get started today!