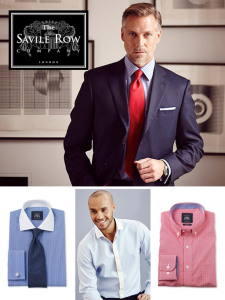 Shop men's smartwear, suits, jackets & accessories
Want to dress in like 007?
At Savile Row you'll find tailored suits, smart shirts and razor-sharp accessories to help you dress to impress for work or the weekend.
Exceptional tailoring and design will help give you a timeless look that fits in with whatever formal occasion you attend. With suits for weddings, interviews or smart-casual parties, heads will turn whatever you choose.
And it's not just jackets and smartwear you can choose from – their range includes work shirts and weekend accessories to make sure you complete your look wherever you choose to wear it.
Make shopping smart cheaper and easier and sign up to the Savile Row eNewsletter – seasonal savings on smartwear, suits and shirts.