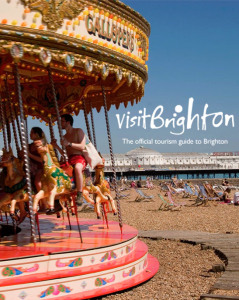 Visit Brighton this summer for the perfect beach holiday
We'll show you why 2015 is the best year yet to visit this famous seaside town.
Beautiful, creative and diverse, Brighton is the ideal place to enjoy unique events and a creative atmosphere. New and never-before-seen exhibitions and performances will be taking place – perfect for casual visitors, families and people looking for something new.
Offers, news and free apps will help you enjoy a last-minute holiday or weekend visit however you want to. Take the kids, a love one or friends to relax and unwind your way.
But make sure you sign up to the official Brighton eNewsletter first to make sure you make the most of it.