As October has come to an end – and yes, we know, it's flown by – we're here with our must-haves of October. This month is a fashion edit and so we're bringing you all our favourite items of October – the things we loved best and couldn't live without through the month of October.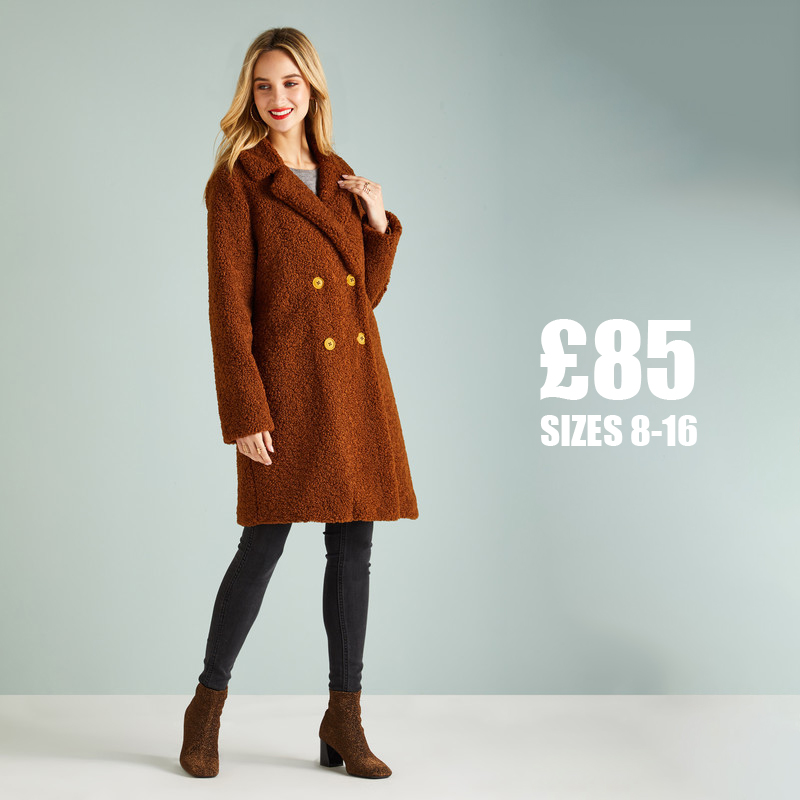 We obsessed (and still are obsessing) over this Teddy Bear Coat from Yumi. With Teddy Coats popping up all over the place right now, it's super hard to find a one that will last through the Winter without falling apart or going bobbly. A lot of the ones we've tried out are also super scratchy and not quite as soft as they look. Either that or they're priced way out of our comfort zones. This coat from Yumi is unreal. Head on over to Yumi for a sneak peek, we won't tell anyone.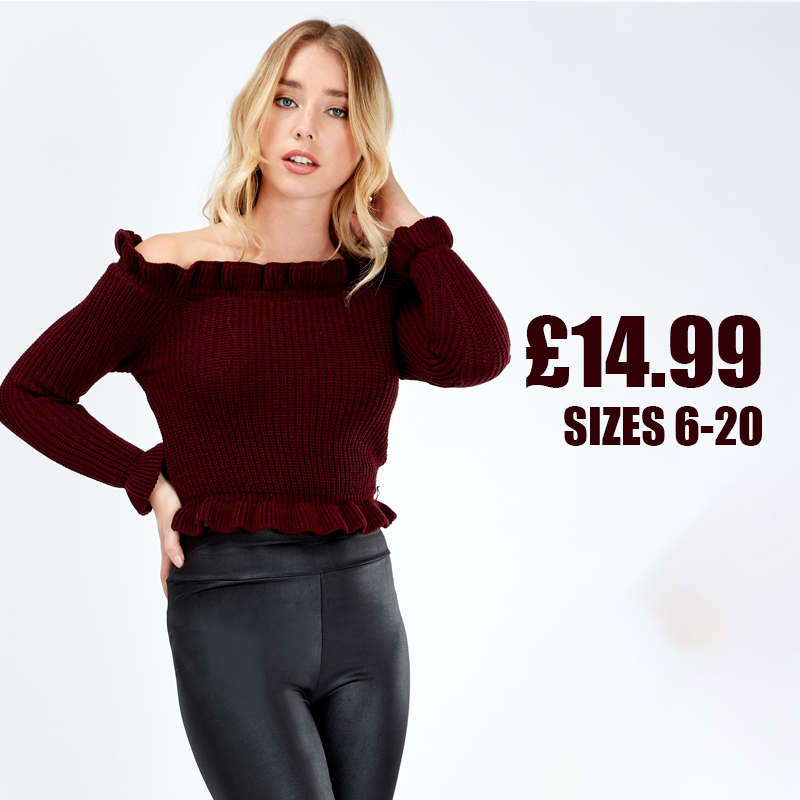 If you're looking to add an autumnal touch to your knitwear collection, this next piece will have you feeling all kinds of autumn vibes. This transitional Ruffle Detail Bardot Jumper is the perfect accompaniment to any outfit. Whether you pair it with some slinky wet-look skinnies, an a-line skirt or some slim fit work trousers, it's going to look incredible. We went with the Burgundy, because, well, what says autumn more than burgundy?! If you're a sucker for off the shoulder tops, beautiful ruffle or paper bag style or knitwear in general, you're going to love this jumper.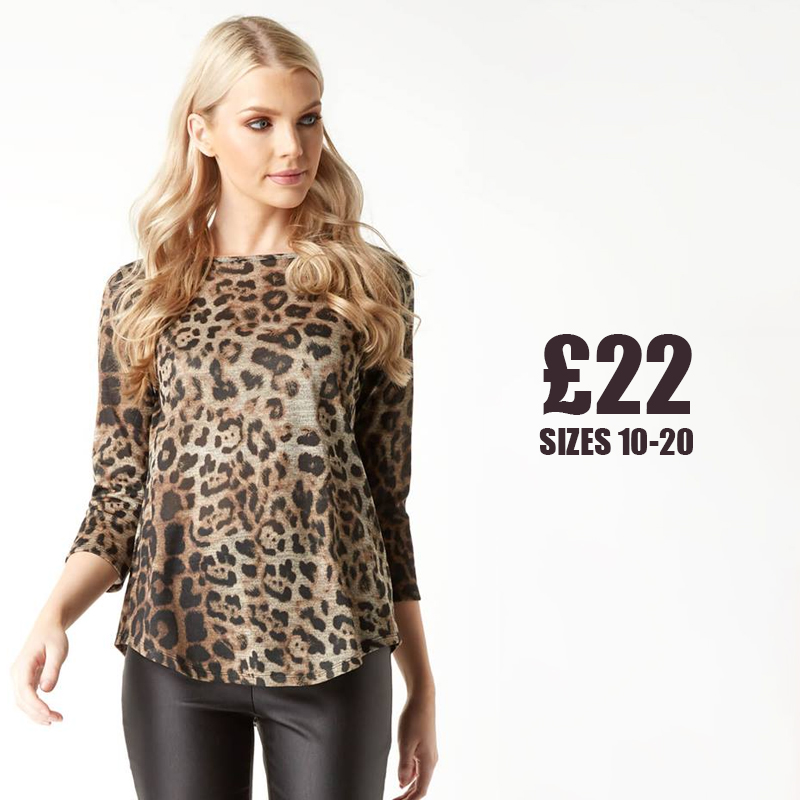 Prints are back, and they've got us so excited. If you are yet to own a leopard print item – whether it be a denim skirt (one of our favourite leopard choices), a cute scarf or a staple blouse, it's time you got with the times and treat yourself. This Brown Animal Leopard Print Top from Roman Originals is an easy pick if you're new to prints. It's comfortable enough to wear with some leggings or perfect to tuck into a black pleather skirt with some barely there heels finishing off the look. There's nothing more we can say, other than, this piece is the perfect addition to any wardrobe – plus, even when print is out, it'll still look good.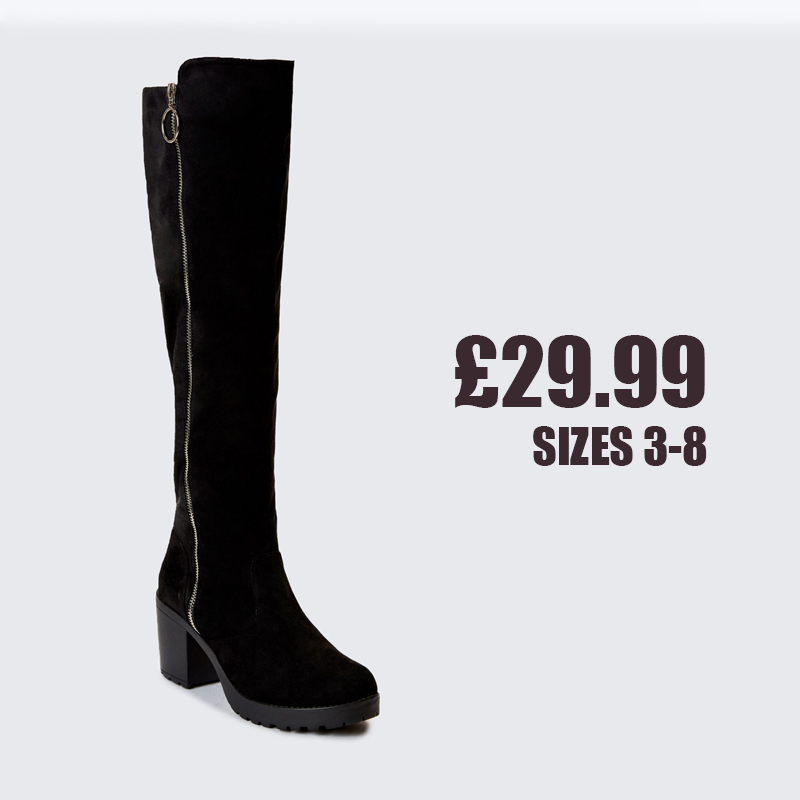 A good knee-high boot will last you a lifetime – okay, well, maybe not a lifetime, but they're going to last you the Winter and plus, they'll look so good. We've fallen deep, deep in love with these Chunky Heel Ring Pull Long Boots from Select Fashion. There's not much to be said that you can't see with those eyes of yours. A classic black statement knee-high boot is a must-have for your Winter wardrobe. I don't know why you're still here really…you should be putting these in your basket right now! If you are still here, we thought we'd give those of you who aren't ready for the full knee-high, another option. Lands' End's Black Block Heel Suede Boot is another beauty – October had us creating real trouble with our bank accounts, that's for sure!
We have a slight disclaimer for you now. Catalink cannot be held responsible for any purchases made after reading this blog. All purchases are made at your own risk and we can not be held responsible for the questions from your partner when the packages start arriving at home.
Go on, start making that money disappear – what a magic trick!