Home of legendary outlaw Robin Hood, dynamic culture, rich history and sporting glory – Nottinghamshire is one of the UK's top destinations, and a warm welcome always awaits.
Whether you visit Nottinghamshire for a weekend break or a day out with the kids at top attractions, you can see the world-class sport, amazing live performances, excellent nightlife and cutting-edge art in outstanding venues.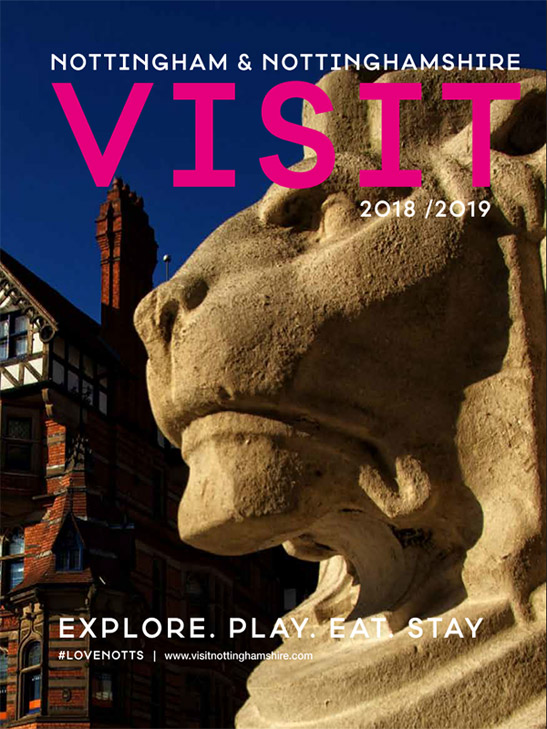 Taste fine dining at Michelin star restaurants, shop at high street favourites and unique independents, and enjoy local produce in traditional market towns.
visit the enchanting Sherwood Forest to walk in the footsteps of Robin Hood, learn of castles torn apart by civil war, or enjoy a cocktail in one of the city's cave bars. You can even trace the daring footsteps of the Mayflower Pilgrims from Nottinghamshire to the Americas, before learning how Nottinghamshire innovations like MRI scanners have helped change the world for the better.
Pre-order the Visit Nottinghamshire Brochure now for a UK visit that's perfect all year round.