Multi branded beautiful ladies fashion!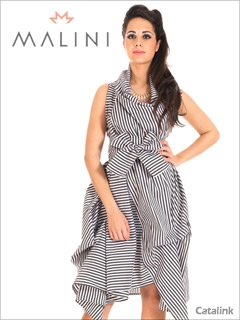 If you love everything fashion, Malini is the place for you. With their incredible range of women's fashion brands, you can find timeless pieces with them. Stock your wardrobe with incredible fashion brands at great prices. Sign up to their newsletter today and discover all they have to offer.
With a range of exclusive brands to Malini you can be sure to find something perfect for you. From Absolut, Miss June, Rendez-Vous and Vimoda to OdeMai, Jeff Gallano, Be Fun and more. There is so much to chose from, we know you'll fall in love with all they have to offer.
Shop beautiful dresses, casual t-shirts, skirts or straight legged trousers. Malini bring you the hottest trends with a touch of difference. Discover their trends when you sign up today!
With a lovely collection of accessories, you can dress up any look or find the perfect bag for every occasion. With scarves, jewellery, bags, umbrellas and hats, their selection will have you hooked.
Sign up to the Malini newsletter today to discover all they have to offer and receive member only deals and updates on beautifully unique fashion.