Hand-Picked Luxury Cruises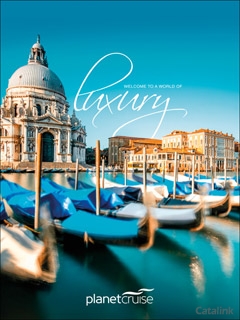 Planet Cruise invites you to sample luxury cruises in beautiful destinations. Request the brochure today to get full details on the 2017/18 collection.
Take an all-inclusive cruise from Los Angeles for mountains and pristine beaches. Explore the incredible sights of Los Angeles like Griffith Park and Universal Studios.
Visit Costa Rica for idyllic shores and pristine rainforests. Take in the enchanting landscapes of Bali before heading onto Australia on a Voyage from Benoa.
Sail through the atmospheric lands of Scandinavia and Russia for a mix of cultures and medieval history. See iconic landmarks in Berlin such as the Brandenburg Gate!
Explore the luxury Planet Cruise breaks for great itineraries aboard some of the world's most elegant ships.
Request the World of Luxury Brochure today for inspiration on a luxury cruise of a lifetime!