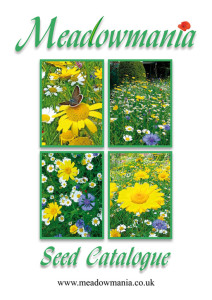 Reap the rewards of the perfect garden
How will you make this Spring one to remember?
Well, we suggest ordering this.
The Meadowmania catalogue gives you every tool you need to create your very own paradise. With quality flower and plant seeds to sow throughout the year, you'll always have a thriving space to enjoy.
Bring nature to you – immerse yourself in a landscape you can call your own. And attract a kaleidoscope of birds, bees and butterflies while you're at it as well.
Start enjoying it in time for spring, order your catalogue here