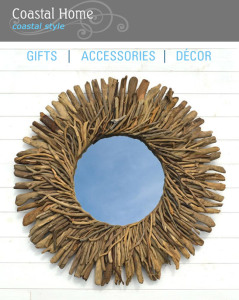 Bring your beach holiday back with you with handmade homewares
Or give your home a seaside makeover?
Coastal Home gifts, homewares and décor have a wonderful collection which includes handmade arts and crafts, paintings, jewellery and tableware – all with unique coastal theme. Find handmade furniture, unique trinkets, accessories and ornaments for every room in your house – perfect for breathing some fresh air into your bedroom, bathroom or kitchen!
Receive giveaway offers and exclusive discounts on homewares and decorations when you sign up to this eNewsletter – you will never again be stuck for interior design inspiration!
Sign up to the Coastal Home eNewsletter here for offers on handmade design for your home.