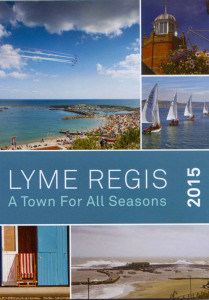 An out-of-the-ordinary seaside visit
The famous Jurassic Coast…
At the beautiful town of Lyme Regis, it's every bit as exciting as it sounds.
Spectacular beaches, sparkling sea views, seaside treats and a mixed bag of holiday opportunities – you'll find every trip is a winner. And with a regular stream of unique events and memorable days out, this brochure will set you up for the rest of 2015.
Order the Lyme Regis brochure and, you might not come across dinosaurs, but you're guaranteed to experience something just as unique.
Order your 2015 copy here.