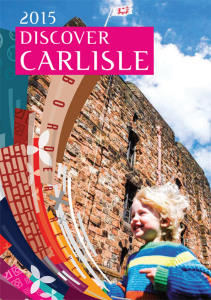 Love a little history with your holiday? Visit Carlisle
Carlisle is the ultimate attraction for UK heritage and history. Hadrian's wall country is packed with unforgettable places to visit with family and friends – from ancient Roman forts and castles to medieval events and festivals.
Lose yourself in secluded country hotspots with plenty of walking trails and unmissable World Heritage sites – perfect for a last-minute UK holiday to the country.
And with an indulging range of top gourmet restaurants, local accommodation and an upcoming Tom Jones concert, there's plenty of extras to enjoy at the end of the day.
Plan an off-the-beaten-track UK holiday with the 2015 Discover Carlisle brochure.