The Best in Backpacks
Even in the digital world, we still have a lot to carry with us every day. Whether it's your laptop for work, books and supplies for school or university, a packed lunch or gear for a weekend backpacking with friends and family, they're there to make sure you've got everything you need for the journey ahead.
Sign up for all the latest backpack info, deals and more https://www.catalink.com/backpack-shop-newsletter/p/006005
The brands they stock include Cotopaxi, Dakine, Deuter, Doughnut, Eastpak, Herschel, Jansport, Lefrik, Quiksilver, Rains, Roka, Roxy, Vans.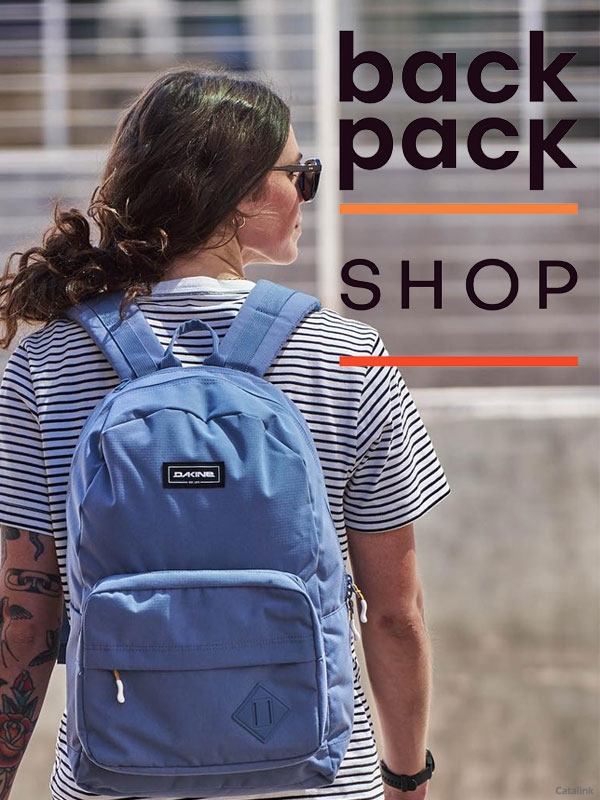 At Backpack Shop, they provide a wide range of options suited to your needs, and they do it as hassle-free as possible. With over a decade of experience in online selling, they take the load off of your shoulders when it comes to your online shopping experience, making it easy for you to get back to what you love most. From fully decked-out commuters' backpacks and travel-friendly bags to affordable back-to-school bags for the kids, whether it's a simple design or a vivid print, a mini backpack or one with lots of space to organise your gear, they have it all.
Sign up for all the latest backpack info, deals and more https://tinyurl.com/bdct4k2r