Sign up to the All Points East Small Group Escorted Tours to South East Asia Newsletter, and you will receive information on the tours they offer and a special Catalink discount.
Whether you're looking to navigate through Vietnam and Cambodia by river or you fancy exploring some of Burma's famous sites and hidden secrets, All Points East will amaze and inspire you with the wealth of options on offer. With exhilarating tours across South East Asia also including Sri Lanka, Thailand, China, Laos and Malaysia, you'll find your thirst for adventure well and truly sated.
All Points East focus on providing off the beaten track experiences away from traditional mainstream tourism. For those who truly wish to experience the essence of a country, All Points East provide a wealth of ways in which to really come to know a particular location. Their ethos ensures that, whilst famous sites are visited, less frequented areas and more remote locations are also included in their tours.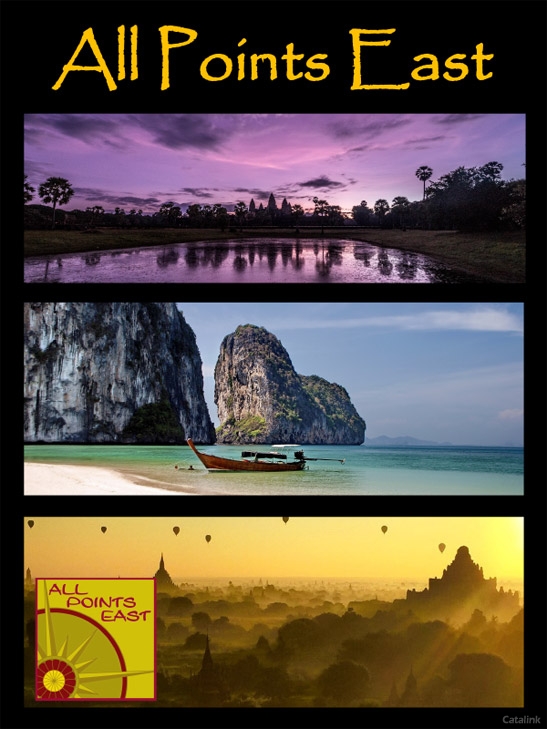 There is no age limit for these tours, a spirit of adventure is all that's required. All Points East also run private family tours with specific itineraries designed to keep all member of the family happy, engaged and entertained. Would you rather take a tailor-made trip? Tours can be personalised for groups of four or more, ensuring that not only can you plan the trip of a lifetime, but that nobody has to miss out. And with a hugely diverse range of experience and knowledge, you can rest assured that your trip will be both professionally organised and securely run.
So to awake the explorer inside you, have a look at All Points East Newsletter and exciting website, pack your bags and set off on an exciting tour to South East Asia.