Gorgeous Fashion For The Modern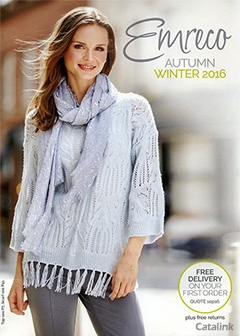 Who said winter had to be dull? Not us! Dress to impress all year round with Emreco. Get women's patterned blazers and jackets, colourful scarves and why not add a touch of flare with some statement jewellery – stand out this year.
Emreco design gorgeously flattering clothes for the modern woman. Whether it's beautiful evening dresses, high quality knitwear or women's accessories, they have it all. When you shop with Emreco you can truly discover the best look for you.
Looking for some new work attire, doesn't have to be a bore anymore, or maybe you need a dress for a night out? Emreco can help you go from smart office to night on the town in a flash – with the addition of a few accessories and a change of jacket you'll be ready to impress!
There's really nothing better than looking your best for less – at Emreco you can do just this! Get your favourite fashion on sale today with the Emreco end of season sale – Up to 70% off now!
Add a touch of flare!
Rediscover your love for all things fashion and add some colour to your wardrobe. With a selection of prints and styles, you can find pleated skirts, dresses and women's cowl neck tops in designs perfect for you. You deserve a treat, so what are you waiting for?
If you're feeling generous, Emreco is the perfect place to find gifts for the special ladies in your life. Why not treat your mother to some timeless new pieces, perfect for her. With designs to suit every shape, size and style, they really do have it all.
Shop by collection and discover an outfit made just for you. From City Blues, Dusk Florals and Soft Sable to Everyday Luxury, Monochrome Chic and more – Emreco will do all the hard work, so you don't have to.
Sign up to their newsletter today for member only discounts and information on the best new fashion around.

Shoes to keep you on your feet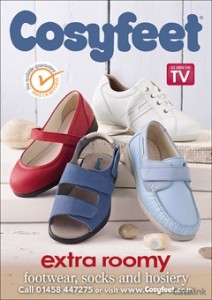 Have you ever felt discomfort in your current pair of shoes, possibly from hard, inflexible materials or an overly tight fit? Then the fantastic range of comfy, roomy and stylish shoes from Cosyfeet is just what you need!

Designed with delicate insoles, strong yet soft arch supports and premium materials, Cosyfeet brings all these features together to give you shoes that offer relief for uncomfortable feet, making Cosyfeet products ideal for anyone experiencing discomfort from walking due to swelling, injuries or medical conditions. Cosyfeet's range of shoes are also designed with style in mind, to give you shoes that both look good and feel good, with no compromise on style.

Why they are right for you

Cosyfeet's specially designed shoes are shaped to give your feet, toes and nails space, to protect them from injury and discomfort. The shoes, made from elastic material can stretch to accommodate feet of any shape, taking comfort to a whole new level. The fit on each pair of shoes is also adjustable, to give you the best possible fit and comfort, whatever size or shape of feet you have. The extra room, combined with the lightweight of the shoes will give you the ultimate comfort, with each pair feeling almost weightless. For those who are wearing bandages or any sort of treatment on their feet, these features are crucial for allowing them to be able to keep walking.

Take a look at the Cosyfeet catalogue today, and find out for yourself the fantastic range of style and comfort. Request your catalogue now!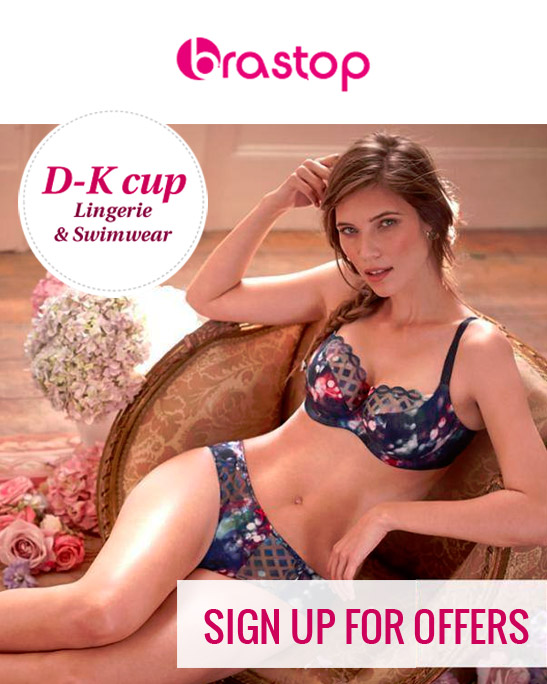 Plus size lingerie & Underwear
Every woman should feel amazing every day. Brastop helps women look a way that makes them feel fantastic in cup sizes D – K.

Brastop boosts your confidence, giving you the freedom to choose your style in ranges that flatter every body shape. Quality lingerie makes your clothes look better on the outside particularly if you follow Brastop's helpful fitting guides.

Brastop sourece their collections from the best larger cup brands there are. They range from D to K cup swimwear and lingerie with back sizes of 28-44''. The diverse collection consists of the trending styles and timeless favourites – perfect for everyday comfort as well as those special occasions…

Their low prices on bras, underwear and swimwear go as low as as it gets – and that's before their offers! And with free delivery in the UK, this may well be your new favourite shop.

Information is the key to getting the right underwear fit. Brastop gives updates to customers through their eNewsletter and measuring tips to help you buy the right size. Sign up to the enewsletters to:
Be the first to know when new arrivals are available.
Get information on exclusive offers, savings and discounts.
Be the first to see latest styles
Get information on fitting tips.
Brastop also accepts returns as long as the item is not marked "non-returnable". A full refund with delivery is provided in case an order has been cancelled or if even if you change your mind!

Check out their website to see some of the items they offer before you order. If you tend to shy away because you struggle to find the right fit, Brastop lingerie is your new best friend. Brastop has everything you need for you to look beautiful and sexy, and stay comfy!

Sign up to the Brastop eNewsletter here for plus size women's underwear.