Wine, Champagne, Spirits & more – From the Vineyards!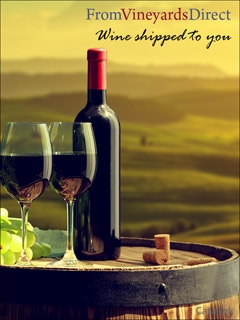 From Vineyards Direct offer a range of delicious drinking wines, principally from France, Italy and Spain. Taste their beautiful selections today when you sign up to their newsletter!
Imported direct from the growers, have your favourite wines shipped directly to your door at the click of a mouse. The best part? The prices are great!
Explore their selection of Argentinian reds, French white and South African whites or taste their Italian Rose, their beautiful champagnes or their incredible choice of sparkling wines. Whatever your preference, they have something to suit your desire.
Sign up to their newsletter today to get exclusive offers and updates direct to your inbox!
If you're looking for something with a bigger punch, you can find a handpicked selection of spirits. From gin and vodka to whisky and 20 year old Armagnac.
Find the perfect gift with From Vineyards Direct or stock up for that big party. Whatever the occasion, they have a selection perfect for everyone and every taste.
Sign up to the From Vineyards Direct newsletter today to stay up to date with all the best wines and get exclusive offers and deals direct to your inbox!