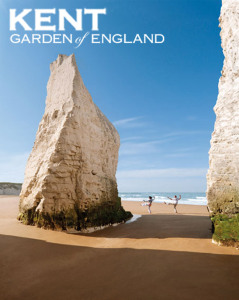 Offers and events from Visit Kent
Possibly the best UK beach destination there is?
Kent's coast and country is definitely up there in the seaside holiday food chain.
The Visit Kent 2015 holiday brochure offers every idea you'll ever need to get away for Spring and Summer this year. Exhilarating watersports and clifftop activities will get your adrenaline pumping – luxury spa resorts and gourmet fine dining will leave you feeling pampered.
For family holiday ideas or inspiration on a romantic getaway, this visitor guide is all you need. Ancient monuments, local heritage and one-of-a-kind landscapes give you the full package.
Sign up to unmissable Visit Kent 2015 events and offers for UK trips you'll want to take every weekend.