Worldwide Cruise Packages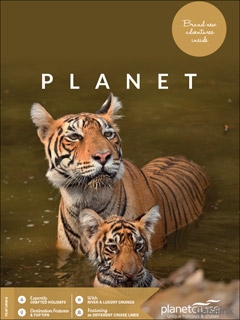 Planet Cruise invite you on board their incredible worldwide cruises. Request the latest magazine for news and information from the cruising world!
Take in the magical sights of Southeast Asia and China on a cruise and stay package. Tour India's Golden Triangle and see the tiger's in Ranthambore.
Adventure to the islands of the Indian ocean, experience a serene Rhine and Moselle River cruise. Explore the Caribbean on a stop-off cruise for white beaches and turquoise waters.
Visit the Mediterranean for an array of sun-drenched beaches and tasty cuisine. There's bags of culture and endless shopping to tempt you too!
Request the Planet Cruise Magazine today for unforgettable itineraries and inspiring cruises!