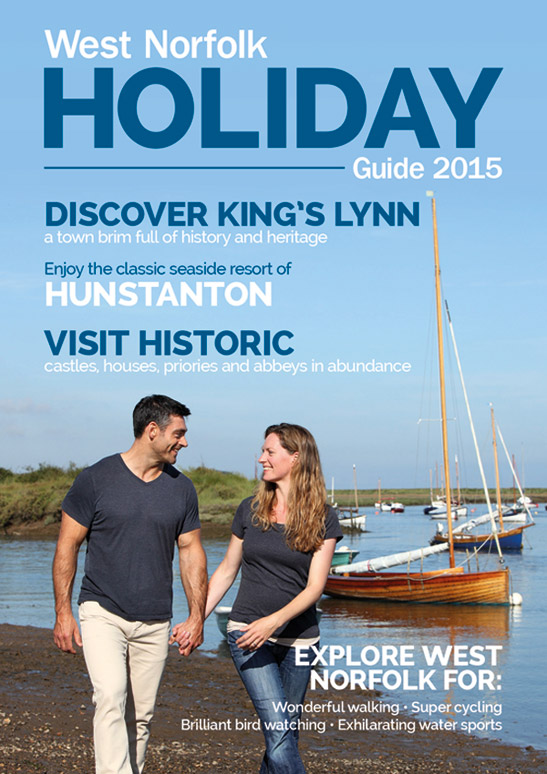 UK Weekend Visits in West Norfolk
Make the most of West Norfolk with the official West Norfolk visitor guide – discover all the sites, attractions and fun that there is to see. West Norfolk is a truly special place of unrivalled charm and natural beauty.
The fine Victorian seaside resort of Hunstanton is a deservedly popular place from which to explore West Norfolk. It can seem almost timeless in its elegance and grace, but that doesn't stop it being a firm favourite with families. After all, who couldn't love a place where crazy golf courses for the kids – yes, including the big kids, Dad! – sit alongside stunning striped cliff faces? Our West Norfolk visitor guide will help you pick out those must-see spots, so you can relax in the evenings on the Blue Flag beach and watch Hunstanton's truly stunning sunset. Nearby, you'll find the village of Old Hunstanton, a world away from the crowding and bustle of the rat race.
If you want to explore the countryside, the ancient town of Downham Market is a great place to start – a haven for lovers of wildlife, peace and tranquillity. West Norfolk is an ideal place to explore, unwind and experience the sheer sense of space and calmness.
The West Norfolk visitor guide/brochure is a great resource for any holiday to Norfolk as it provides advice and direction on where to find quality accommodations, quality attractions, places of interest, travel information, and much more. The coastline is amazing to explore, featuring sandy beaches, broad horizons and some great natural habitats.
Outdoor activities
West Norfolk has an outstanding coastline and beautiful rolling countryside with wonderful walking routes that many people come back to, even taking their bikes to explore the countryside. There are also great places for horse riding. West Norfolk is known throughout Britain, offering special environments, including some of the finest nature reserves in the country and opportunities for bird watching.
The water way networks of the Fens is a great place for fishing enthusiasts to visit, in addition to the fishing opportunities available along the coast. Golfers are also well catered for with about nine golf courses located in West Norfolk.
Attractions in West Norfolk
West Norfolk visitor guide to attractions provides ideas of places to visit, including details of sports and activity centres, wildlife attractions, and places of fun for all the family. The guide also provides information on the historical and heritage sites to enjoy, from historic houses, castles, museums, parks and gardens. West Norfolk brochure comes in handy providing details about the famous performances that occur throughout the calendar, like one at the Festival Town of King's Lynn to artist's work inspired by the architecture and landscape of West Norfolk.
Order the West Norfolk vistor guide now for holiday ideas.