Order the Nature's Best Catalogue, and visit a large variety of Vitamin Supplements.
Supplying vitamins, minerals and supplements for over 40 years
One of the UK's best loved nutritional supplement suppliers, helping thousands of customers maintain their health and wellbeing. Nature's Best have been at the forefront of nutrition science with some notable firsts into the UK; CoQ10, Pycnogenol and Saw Palmetto. With over 200 products in their range, amazing service and FREE expert nutrition advice, you'll soon learn that shopping with them is an experience you'll want to repeat again and again.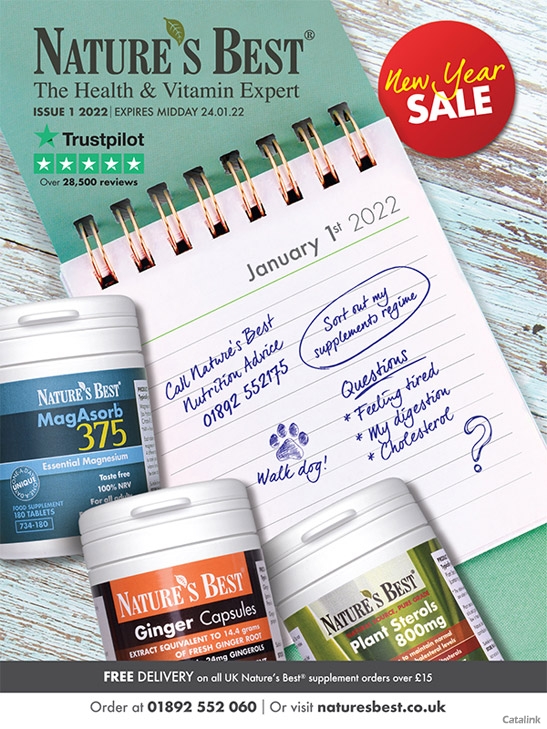 Over 40 years' experience in health and nutrition
UK Call Centre with real people, no automated service
Made and manufactured from start to finish in the UK*, in factories working to GMP standards
Unique formulas, made just for them
Ingredients from well established suppliers with proven high-quality standards
Honest, clear labelling in compliance with applicable legislation to protect consumer safety
Strict routine analysis and rigorous testing ensures the quality of their products meet GMP Standards
Expert Nutrition Advisors provide FREE help and advice, so that customers can make the right choice about their supplement regime
100% money back guarantee, if for any reason you are unhappy with your purchase, they will refund your money in full or offer a replacement
Order the Nature's Best catalogue to help support your health and wellbeing.