Sign up to the Burns Pet Nutrition Newsletter, and you will receive amazing special offers, discounts and access to secret sales
Natural Nutrition for Healthy Pets.
Burns Pet Nutrition specialises in using simple, healthy and wholesome ingredients to create award-winning recipes that pets love. Sign up to their newsletter today to explore all they have to offer and receive the latest news and deals.
A pioneering pet food brand, they provide a variety of healthy and hypoallergenic pet food ranges, all using a single protein source and ingredients that are as healthy, wholesome and sustainable as possible.

With the creation of their Original Chicken and Rice recipe almost 30 years ago, they've released a variety of healthy and hypoallergenic pet food ranges. Dog lovers can choose from Grain Free to Weight Control, healthy Burns Bites treats and even a brand new hand cooked wet food. Even fussy cats will twitch their whiskers for Burns Cat, Kitten, Free From or Sensitive food.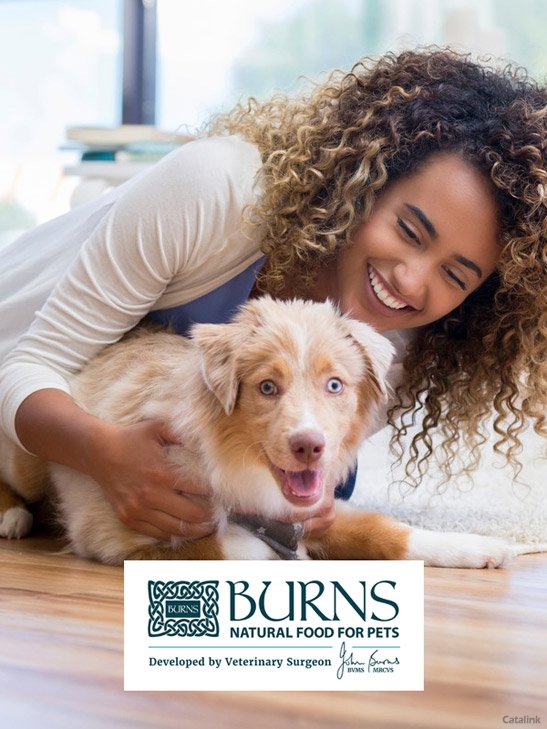 Founded by Veterinary Surgeon John Burns, this family run business has won numerous awards, sold over 2 billion bowls of healthy pet food to date, and continue to support shelters, charities and community projects across the UK by donating 25% of profits. This way, Burns makes sure that every pet gets to live life to the fullest.
Sign up to the Burns Pet Nutrition newsletter today to treat your best friend and receive exclusive discounts and updates from the pet health food professionals!

#burns #petsnutrition #healthypets