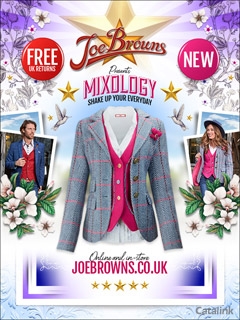 Joe Browns create exciting, colourful and engaging catalogues that customers simply can't wait to receive. They are bursting with unique style ideas that people simply can't wait to wear, day in, day out! Send for yours today and you'll see exactly what we mean!
They take their influence from all over the world.
Which means their customers are always guaranteed to find something a little different from the traditional high-street stores.
Bold colours, bright patterns, fabulous silhouettes, and high quality, distinctive detailing make their collections unique and iconic.
Their designers work hard to create individual styles that customers feel great in!
The small details and little finishing touches make these ranges of clothing stand out from other high street brands. This hard work also gives you a lot of extra value too!
Joe Browns new Spring '20 collection paves the way for a different kind of fashion… one with no rules.
We aim to create unique collections which make people sit up straight and pay attention!
Their ranges are full of personality, bold designs and exceptional detailing – perfect for those looking for styles they won't find anywhere else.

Explore their distinctive range of men's clothes and remarkable women's clothing… Thay has something for everyone!
Send for your FREE Joe Browns catalogue today and get the best style ideas!