Breathtaking Cruises in Croatia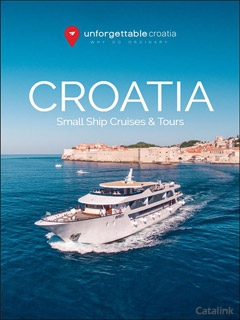 Unforgettable Croatia invites you aboard their hand-picked island cruises for 2017/18. Request the digital brochure today for details on trips to the Dalmatian coast.
Venture on a deluxe cruise from Split and explore the islands along the coast. You'll get tours of Korluca, home to fortified walls and ancient structures.
Take a luxury cruise to Dubrovnik, the perfect scene for a romantic getaway. Enjoy an evening dinner along with Croatian wine tasting in Vis.
See the best of Dubrovnik on a cable car to Mount Srd to get a unique view of the enchanting city.
On board your Croatian cruise you'll get a first class experience, including delicious food and wine. The ships even include on board Jacuzzi's and private balconies!
Request the Unforgettable Croatia digital brochure to start your journey today!