The UK's leading independent health insurance specialists!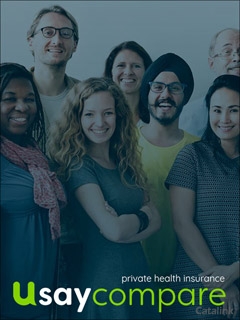 If you're looking for health insurance with the best possible cover at the best price, Usay Compare are the place to be. Request a free quote today to explore all your options!
Completely free of charge, Usay Compare offer independent, unbiased, impartial and experienced advice.
The experts at Usay Compare make finding the right private health insurance for you, super easy. Be smart and get a personalised quote from them today!
Look after yours and your families health in the long run and make sure you're covered for the important things. Usay Compare, compare well known insurers from, health-on-line and Aviva to Vitality Health and Bupa. Find the perfect deal for you today.
Get in touch today and request your free, personal no obligation phone call. Discover what Usay Compare can do for you.