Award-Winning Healthy Lifestyle Bakery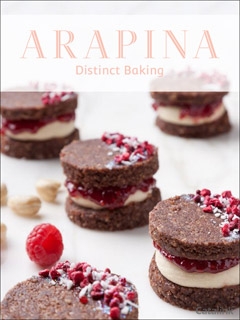 Arapina is an award winning healthy lifestyle bakery! They cater for a sophisticated clientele, offering free from and low-in options. Sign up to their newsletter today to discover all they have to offer!
Arapina have made their dreams come true and refreshed themselves with a new business development…
Greenwich has always been a place close to their heart, from the day they started trading in the renowned market!
If you love beautifully baked cakes and sweet treats but want to remain healthy, Arapina Distinct Baking allows you to indulge. Choose from decadent cake whilst still supporting your healthy lifestyle. They make the most incredible baked goods and desserts. All made with the best natural ingredients so that you can enjoy scrumptious guilt free treats.
From decadent banana cakes and spiced carrot cakes to devils brownies and incredible cookies. Whatever your sweet tooth desires, you can find the dessert for you with Arapina.
If you're nuts for chocolate, they have just what you need at Arapina! Sign up to their newsletter today to discover their range. Explore dark almond chocolates, hazelnuts in dark chocolate, caramel and milk chocolate pebbles.
They offer varieties that are free from butter, gluten, wheat and dairy, as well as vegan recipes. Everyone can treat themselves to amazing baked goods no matter what their dietary requirements . Never using artificial sugar, egg or milk substitutes means that your favourite treats are the best.
Sign up to the Arapina Distinct Baking newsletter today! Explore the most delectable, handmade, healthy range of cakes, chocolates and desserts around.