With Halloween right around the corner, it's a good time to start planning this year's Halloween event for the kids! If you, like us, are Halloween crazy, then you'll probably want to make it super special for your little ones. We're here to give you some super simple ideas for the kids this Halloween.
Halloween Sleepover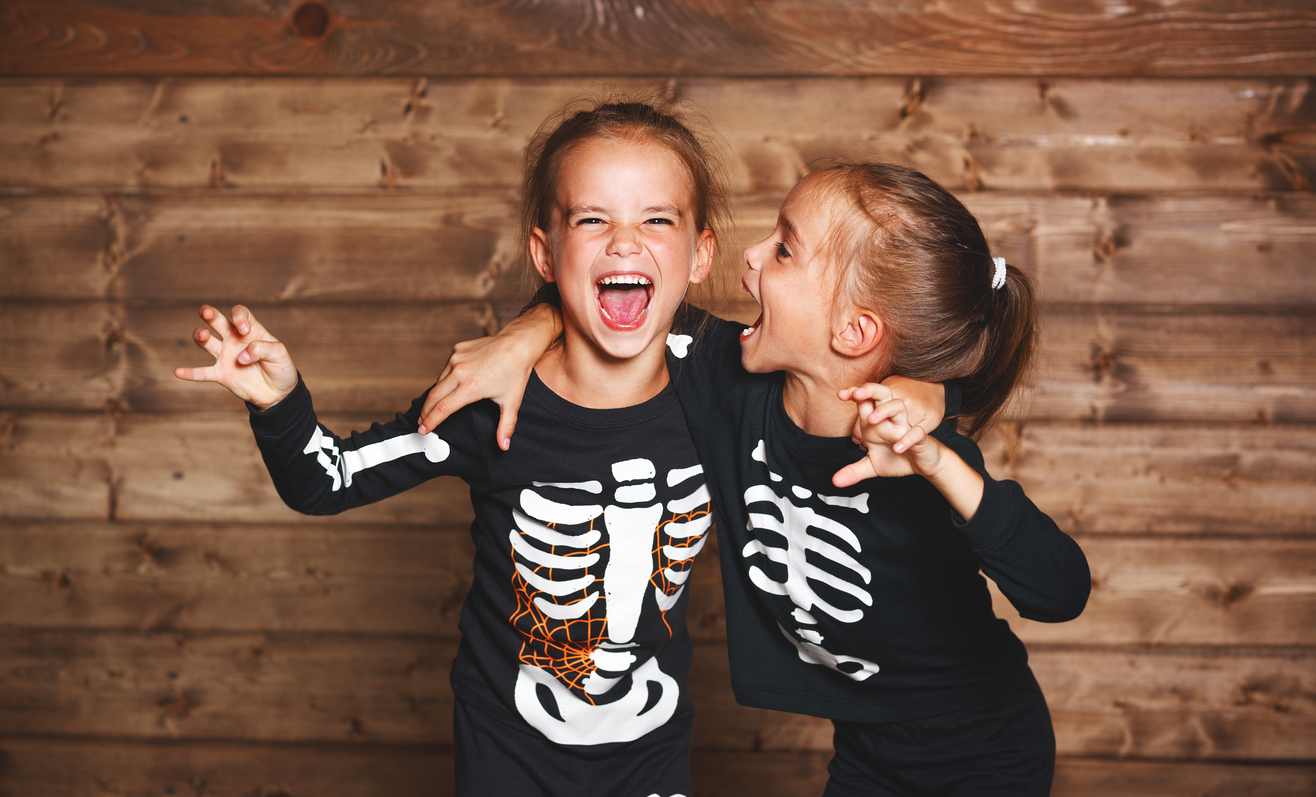 This works no matter the age – it's a tried and tested way to get the kids into the ghostly spirit. Arrange an old-fashioned sleepover with some of their friends, decorate the living room and leave a selection of spooky movies for them to watch. There are so many age-appropriate films for Halloween, so no matter their age, there's a definite scary movie out there for them. We're all about going all out so be sure to request a theme and get the kids to come in spooky, Halloween inspired PJ's like the ones over at Lands' End Kids – it's sure to be a winner.
Have a pumpkin picking party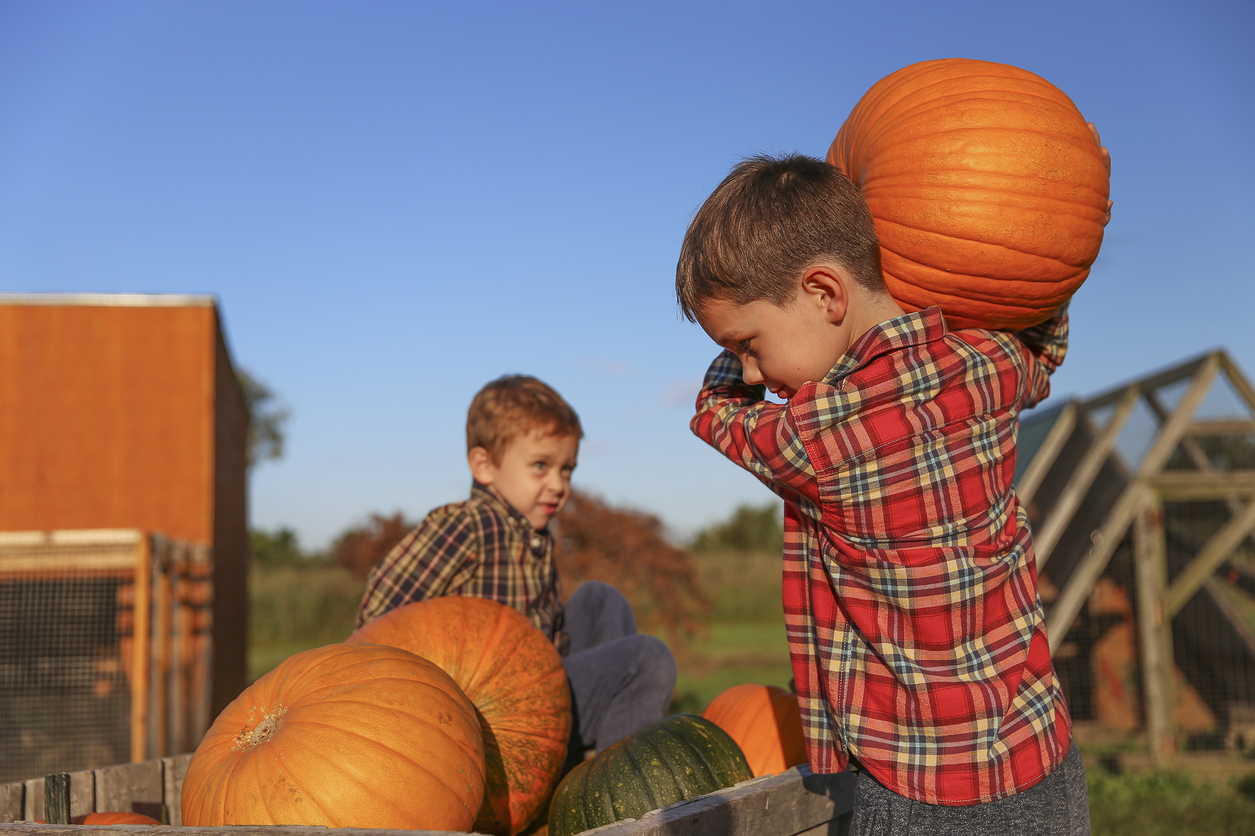 This will be a pre-Halloween party, but what's not to love! Get a group of their friends together and take the kids to a local (there are plenty across the whole of the UK) pumpkin picking farm and watch them go wild. Nothing is more fun (apart from trick-or-treating of course) on Halloween than picking out your own pumpkin. Most counties have plenty of farms that cater to pumpkin picking – The Lake District has a beautiful selection!
Have a pumpkin carving party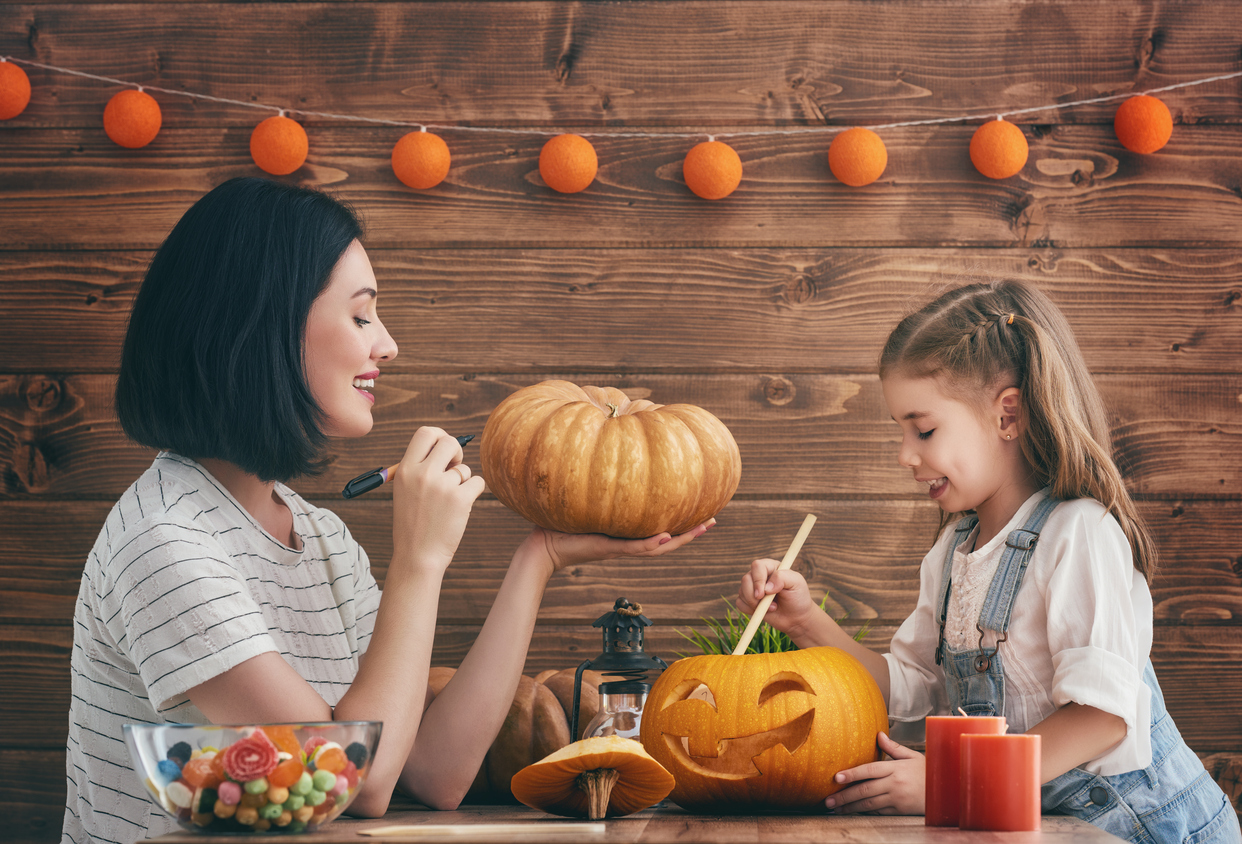 Whether you've picked your own pumpkins or popped over to the nearest supermarket, pumpkin carving is a massive part of Halloween. Print out a bunch of stencils for the kids (and yourself of course), cover the table and decorate the kitchen with spooky lights and bats and watch your little ones release their creativity. Truth is, you'll probably have to finish theirs off for them or worst of all, scrape the seeds out because it's far too "yucky" for them to do, but they'll still have a blast.
Make your decorations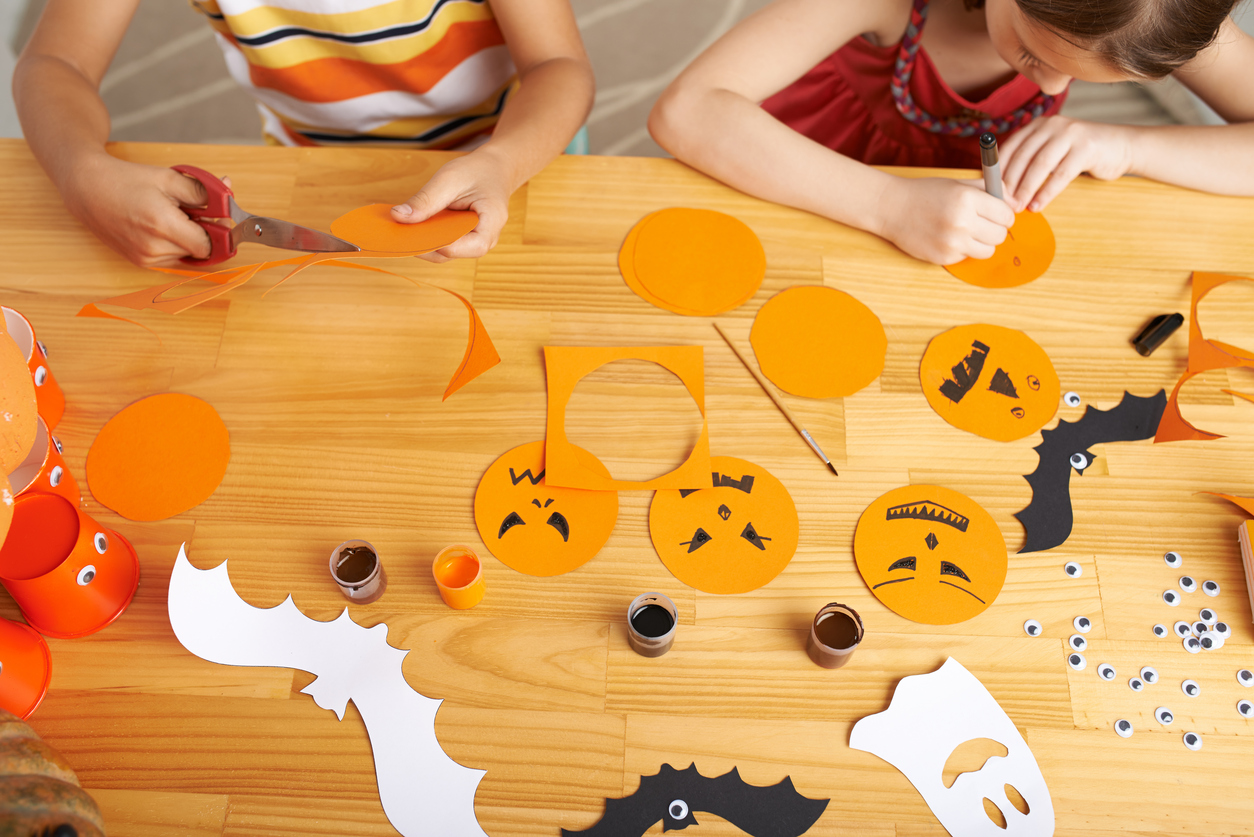 Creativity is what kids' do, it's what they love and what they remind us about every day. So why not make your household Halloween decorations this year? Head over to Bureau Direct Stationery to stock up on the essentials for your DIY party. Go wild with bats, ghouls, ghosts and witches – the more the scarier – and don't forget orange and black is a must and glitter just makes it more fun.
Bake spooktacular treats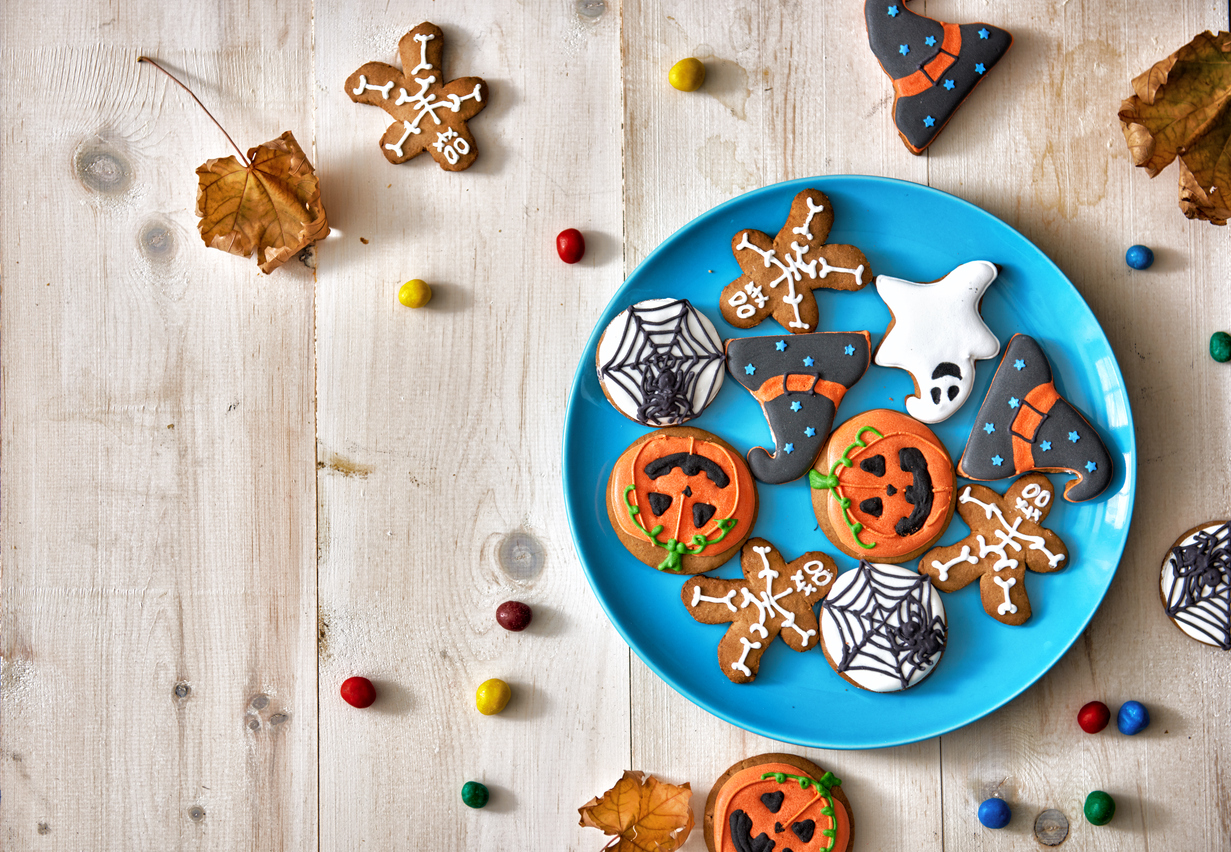 No season is complete without some fun home baked goods. We're talking spooky cupcakes, toffee covered apples, ghostly cookies, toasted marshmallows and tons of orange frosting! Stock up that baking cupboard, get yourself some spooky cookie cutters and spend a few hours in the kitchen with the kids. You could even make it a Halloween baking party and invite their friends. Choose simple cookies and perhaps even pre-make or buy the cupcakes and let the kids decorate them – that's the fun part after all!
Don't forget that kids love a good old fashioned trick-or-treat session – how else will they ever get so many sweets in one go? Whatever you're planning to do this year for Halloween, these ideas are a great accompaniment. Let us know in the comments what your traditions are for Halloween or what your children love to do this time of the year.