The best selection of calendars in the known universe!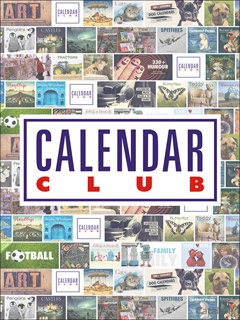 Calendar Club UK offer a massive range of deluxe calendars and products to suit all needs and tastes.
Choose from more than 4,500 products and over 2,000 brands. Find the perfect pocket planner, academic diary or wall calendar to keep you organised and inspired. Sign up for the hottest deals, great gift suggestions and exclusive member savings.
Never miss an important date again…
With products to suit every occasion
•Bright and colourful stationery to spruce up your home office or work desk
•Stylish academic diaries, deluxe calendars and family planners
•For that little something extra choose from mugs, puzzles and delightful gift sets
•Choose from popular categories like entertainment, humour and football. Or more exclusive categories like fashion, home and garden or fantasy
Sign up to the Calendar Club UK newsletter now for savings and news on the best calendars there are!