Designer Italian Shirts for Men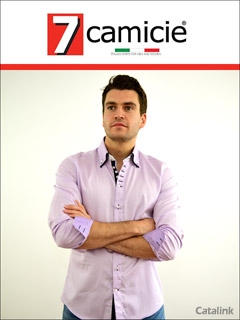 With Italy at their heart, 7camicie bring you the best in designer shirts. Discover their huge collection of men's shirts when you sign up to their newsletter today!
With a selection of stylish button down collar shirts, for all occasions, you're sure to find something perfect for you.
Choose from a collection of double collar shirts, denim trim styles, classic shirts and more. If you have a special occasion coming up or looking for that perfect gift for your partner, this is the place for you!
Whatever your style, you can find something to suit your needs when you sign up to the 7camicie newsletter. From bold colours and muted pastels to pinstripes and checked styles, find your fit today.
With such a great collection of statement shirts, you can really let your creative side run free. Express yourself in ways you have always wanted with 7camicie.
Sign up to the 7camicie Shirts newsletter today to discover all they have to offer. Receive member only deals and updates on the best Italian shirts around!