Racing Days and Hotel Stays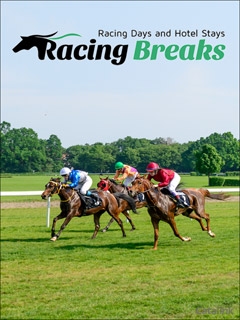 Racing Breaks bring you ticket inclusive and VIP packages to all major UK and Ireland racecourses. Sign up to the newsletter today to get offers and news on incredible getaways.
Head to Aintree Racecourse and experience the Grand National. Find recommended hotels and book everything together, saving time and money!
Sample the incredible atmosphere at Royal Ascot and celebrate British fashion in your own way. Choose the Windsor package to get private transfers to the event.
Savour worldwide events! The Dubai World Cup is the biggest sporting and social event in Dubai. You'll have time to explore unique cities and visit great attractions like the Burj Khalifa.
Visit Paris and be a part of Europe's richest and most prestigious race at the Qatar Prix l'Arc de Tromphe. Enjoy the best views of the race and a champagne reception on arrival with the hospitality package.
You're in safe hands with Racing Breaks. They will arrange all aspects of your race day and discounted prices on your race tickets.
Sign up to the Racing Breaks Newsletter today for inspiration on 2017 packages!